Petra Silie wanted a Witcher calendar, so I made her one. After it was made, I printed a copy for Trughbull and for myself. Petra's was in German, of course; the pictures below are from the English version.
All of the pictures are from screenshots I made, with the exception of the wonderful April picture, which is by the tremendously talented Unkreativ. (She made it for the 2008 Witcher Halloween art contest.) You can read about
the making of the calendar
, if you like.
Front cover: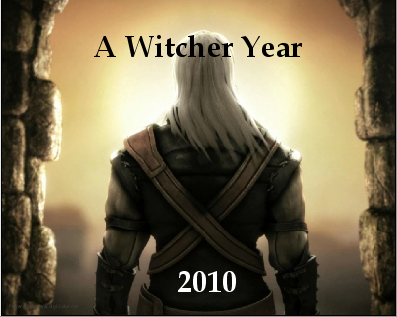 January: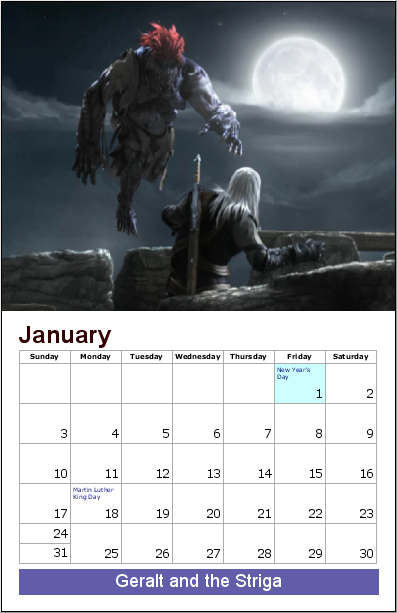 February: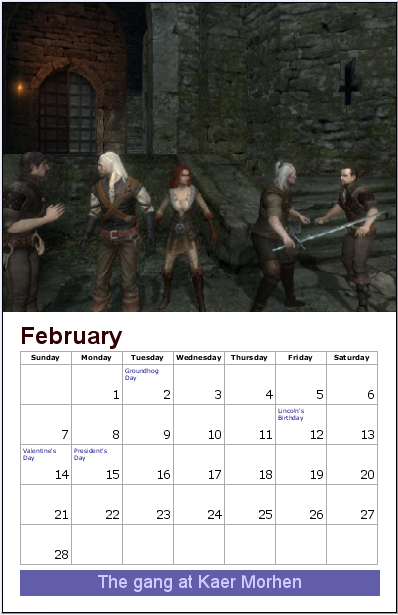 March: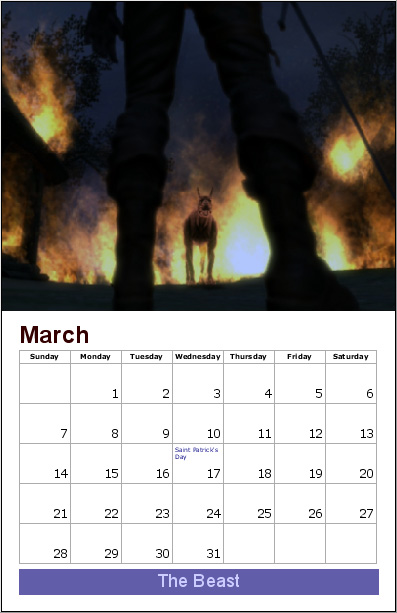 April:
You can find the original of this at
Unkreativ's Gallery at Deviant Art
May: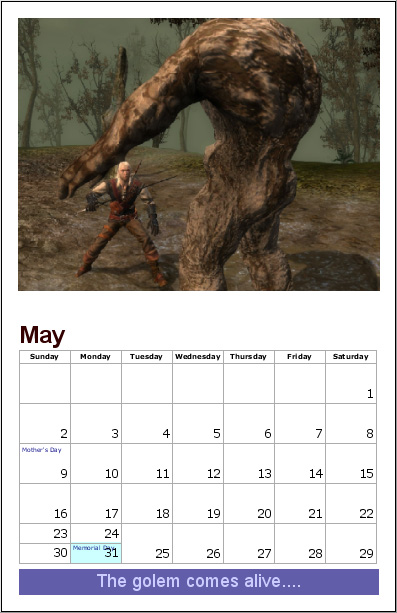 June (Note the entry for Sapkowski's birthday):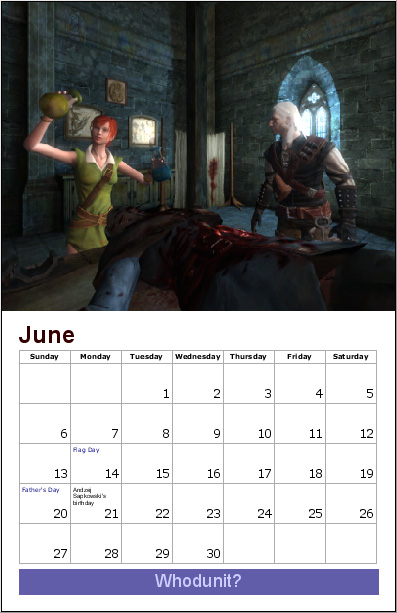 July: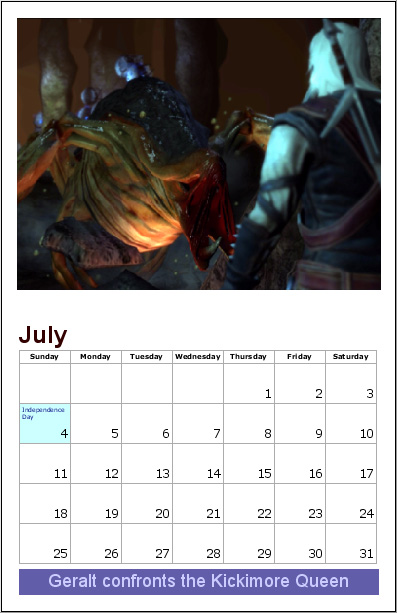 August: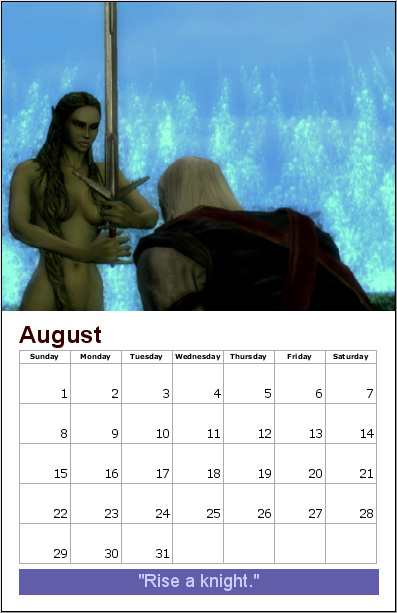 September (Note the entry for the release of the Enhanced Edition):
October (Note the entry for the release of
The Witcher
):
November:
December: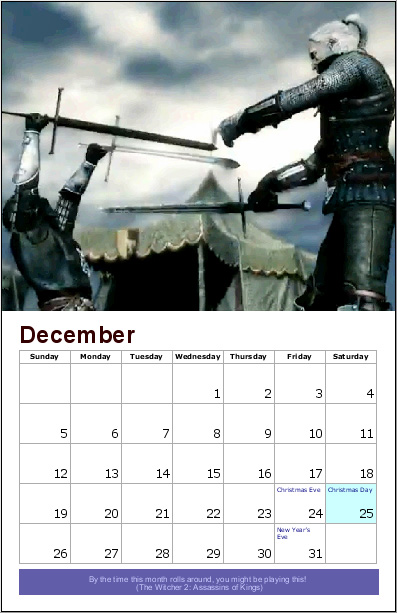 Back Cover: